Among the best Tempranillo wine regions in Spain we can find La Rioja, La Mancha, Ribera del Duero, Toro and Madrid. Furthermore, Tempranillo is one of the most planted varieties in the world, now even starting to gain popularity internationally. Be it its adaptability, the versatileness, its vibrant color or its consistent, never-disappointing excellent quality.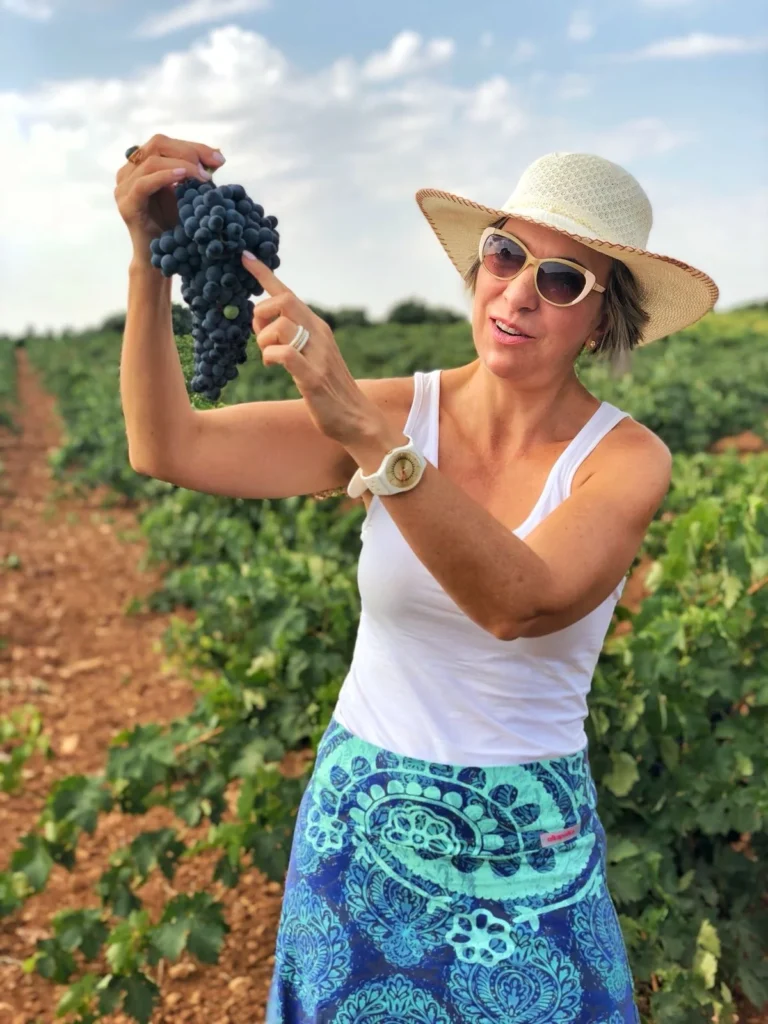 Tempranillo wine is undoubtedly special, as proven by the enduring legacy of a grape that continues to captivate palates worldwide. On your next trip to Spain, make sure to try Spain's iconic red wine. Here's a guide to the top 5 wine regions where you can find the best Tempranillo in Spain:
1. La Mancha where Tempranillo is known as "Cencibel"
Here, our iconic Tempranillo wine goes by the name "Cencibel". Different to the Rioja Tempranillo, the Cencibel wine has a stronger rustic nature and its grapes are more sun dried.
The extreme temperatures of this region, which can vary strongly from day to night, contribute to the fruit-driven and accesible nature of its wines. Not only the wines are worth the visit: La Mancha offers a great deal of cultural heritage and gastronomical activities.
You need to explore the castillian landscape with its vast fields as described in "Don Quixote". The iconic historical windmills offer stunning views to the surrounding plains and the charming regional villages offer an insight to the authentic Spanish lifestyle.
To finish off, you have to try the traditional Spanish Tapas, including Manchego cheese, Migas and Gazpacho, combined with some Tempranillo wine.
2. Rioja, the most renowned Spanish region for Tempranillo
Located in the North-East of Spain around the Ebro River Valley, Rioja is undoubtedly one of the best Tempranillo wine regions in Spain.
There are three sub-regions: Rioja Alta, Rioja Alavesa and Rioja Baja; the first two being the most celebrated. Accordingly, each one has its very own variety of Tempranillo wine.
For instance, Tempranillo wine from Rioja Alta has a stronger color and tends to be more aromatic, with bright red fruit flavors. In contrast, Tempranillo from Rioja Baja has a lower acidity and a more pronounced influence of oak.
Generally, Tempranillo wines from Rioja will be softer and finer compared to other Spanish wine regions for Tempranillo. Hence, it combines acidity, tannin, alcohol and power with prodigious harmony, creating an unforgettable experience for your palate. Moreover, not only the great local wine will make you feel a little dazed, but the enchanting scenery. Especially in autumn, with its golden and indigo landscapes, La Rioja will bewitch you with its dazzling beauty.
Check out our wine tour that will guide you through the magic of Rioja!
3. Toro wine region, a full-bodied version of Tempranillo
Arguably the Spanish region for Tempranillo which produces the boldest and most full-bodied Tempranillo wines, Toro showcases the real power of Tempranillo grape variety.
Toro's Tempranillo variety, the so-called "Tinta de Toro", stands out for its intensity and concentration, being high in alcohol and rich in texture. Thanks to the region's favorable climate, its ancient vines and long winemaking traditions, "Tinta de Toro" becomes such a distinctively robust and powerful wine.
Probably, that is why the legend says that Columbus took Toro wine on the journey to the New World… which makes it the first wine to reach America! If you're a fan of bold reds, Toro is a region you must explore!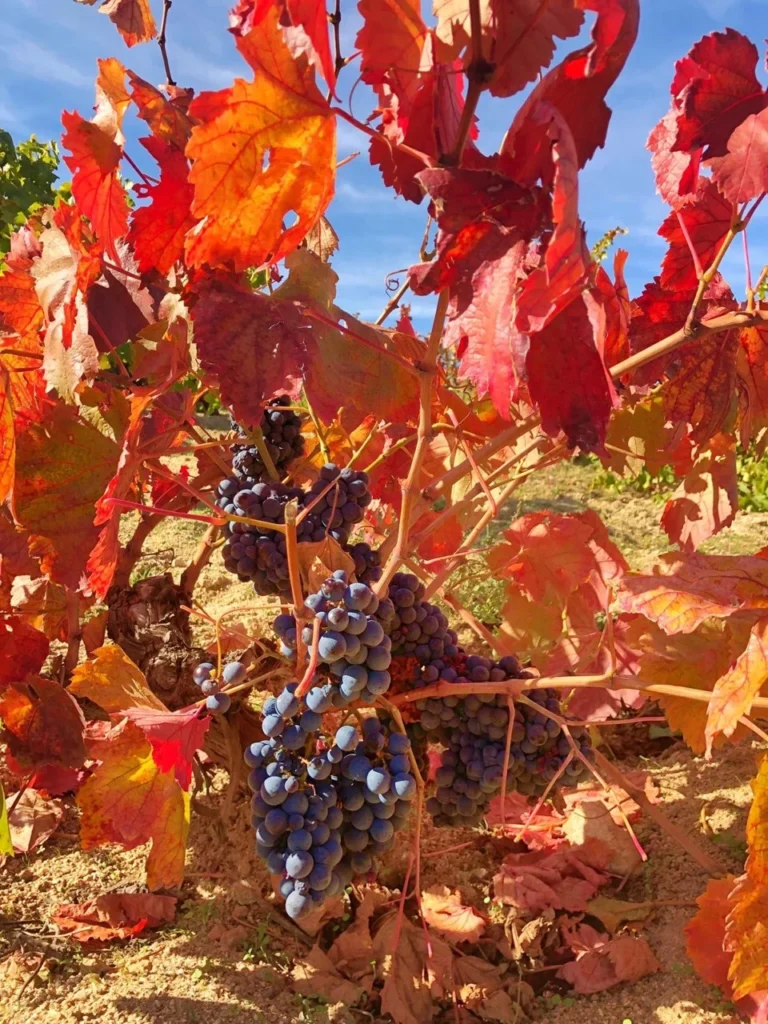 4. Ribera del Duero, one of the best Tempranillo regions in Spain!
In this Spanish wine region, Tempranillo is locally known as "Tinta del País" or "Tinto fino". Generally, you can recognize the wines that grow in this region for their deep color, robust structure and rich concentrated flavors.
It's a result of combining the altitude of the vineyards (700 to 1000 meters high) along the Duero River and the temperature variations of this region, with hot summers and cold winters.
Moreover, there is a temperature range of 20 Celsius between day and night during the ripening period. This helps Tempranillo to keep its acidity with a higher concentration of flavours.
Thanks to the geographical characteristics of Ribera del Duero, "Tinto fino" is particularly fresh and intense, with a good balance of acidity and anise. So much so, that Ribera del Duero has gained international acclaim for producing some of the finest red wines and being one of the best Tempranillo regions in Spain.
While you're visiting the vineyards of Ribera del Duero, you can explore some of the beautiful historical cities nearby, such as Burgos and Segovia.
5. Madrid, a promissing Tempranillo region
While we rather associate Madrid with simply being the capital of Spain, we tend to forget about its wines. Nevertheless, the Spanish capital is slowely sneaking into the wine scene, becoming a recognized Tempranillo wine region. Despite being a busy buzzing city, the surrounding countryside hides various vineyards and wineries that you should visit!
Although Madrid's Tempranillo might not be as renowned, that is precisely what adds to the allure. Finding something unique and still unknown, instantly makes it a hundred times better. Don't miss the chance to taste the "Tinto de Madrid", Madrid's tempranillo — a hidden gem waiting to be discovered!
Best tempranillo regions around the world
Globally, it is the third most planted grape variety, being grown in more than 570,000 acres of the world's vineyards. It isn't surprising that we aren't the only ones that can't keep their hands off Tempranillo: more and more wine producers are starting to recognize its great potential. In recent years, Tempranillo wine has increased in popularity. With several countries around the whole world starting to embrace this noble grape, Tempranillo has ventured beyond its native soil. Tempranillo has gone international!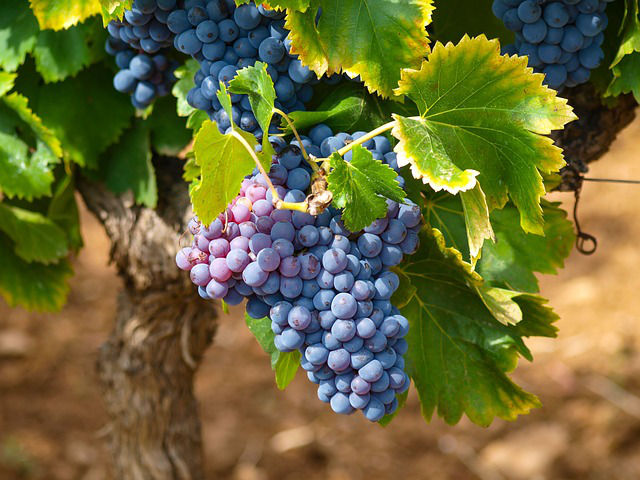 Most notably, Tempranillo is gaining popularity in Portugal, in Australia, in the high vineyards of Argentina, in the US…and let's not forget about the winemakers in South Africa and New Zealand who have also begun to plant Tempranillo.
Portugal
In Portugal, Tempranillo is often referred to as "Tinta Roriz." It's one of the key grape varieties used in the production of Port wines and is also found in table wines from various regions, including the Douro and Dão. Especially the Alentejo region has a lot to offer! There, winemakers sometimes blend it with local varieties to create unique and interesting wines. So, if you're in the mood for a Portuguese twist on Tempranillo, keep an eye out for wines from Alentejo!
Australia
Regions like McLaren Vale, Barossa Valley, and Heathcote are known for producing some excellent Australian Tempranillo. Additionally, Australian winemakers often bring their own unique touch to this grape variety, creating wines that showcase the bold fruit flavors and a hint of spiciness that we so love in Tempranillo. Particularly the warmer regions offer a home for the Spanish wine.
US
Tempranillo provides an exciting canvas for US-winemakers to play with, who experiment with blending it with other grape varieties, creating unique and diverse wines. Additionally, the diverse terroirs allow for a range of Tempranillo styles, from fruit-forward and approachable to more structured and complex wines. If you want to find out more about the Tempranillo varieties in the US, you should check out California, with regions like Paso Robles, Lodi, and the Sierra Foothills. Furthermore, Texas, particularly the High Plains AVA, with its warm climate has shown promise for Tempranillo.
Argentina
Tempranillo has also found a place in the diverse wine landscape of Argentina, specifically in Mendoza or San Juan. Given the high altitude of most Argentine vineyards (often over 1,000 meters above sea level), the grapes experience bigger temperature variations and a higher sunlight exposure. Perfect for favourable grape development. What's special about the Argentine Tempranilo is that the tannins in its wines tend to be softer compared to some Old World counterparts, making them approachable in their youth.
Tempranillo: the best wine in Spain?
So, is Tempranillo really the most iconic Spanish wine? What makes Tempranillo so special? How did it become one of the most planted grape varieties in the world?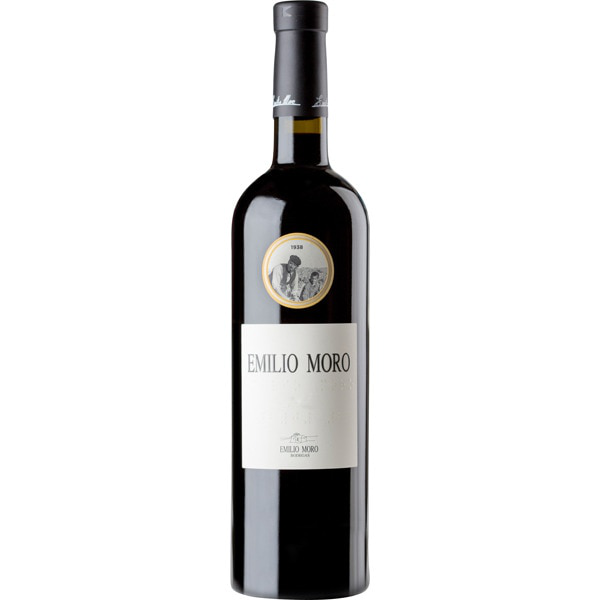 The versatileness of Tempranillo and its ability to thrive in very diverse climates allows it to shine in both single-varietal wines and blends alike, showcasing its tremendous adaptability and incredible depth and complexity. In each wine bottle, Tempranillo captures a sensory journey of punchy and bold taste with notes of dark fruits and red berries, spices like vanilla and clove and savory nuances of game and leather, mirroring Tempranillo's uniqueness and intensity. Even the grapes and their features hint the special characteristics of Tempranillo, from vibrant ruby to deep blue-black. Lastly, the Tempranillo vines are one of the easiest to identify, offering the most beautiful sights for fall season, when the leaves turn bright red.