Doing a wine tour of Lake Garda is a wonderful choice for your holidays! Think about it: stunning landscapes, ancient history, delicious gastronomy and fabulous wines. Here are 10 tips to a choice of wineries, wines, towns and places to visit!
Apart from knowing that Lake Garda is the largest in Italy, we would not imagine that here one can find a small wine region right by the lake called Lugana, a DOC (Controlled Designation of Origin) located right in the border between Lombardia and the Veneto regions.
Lugana main facts
1.The main grape variety permitted within Lugana is Trebbiano di Lugana or Turbiana to produce white wines (including late harvested ones) and Sparkling wines using the Traditional method or the Charmat method. Wines must contain 90% Trebbiano di Lugana and only 10% is allocated to other grape varieties.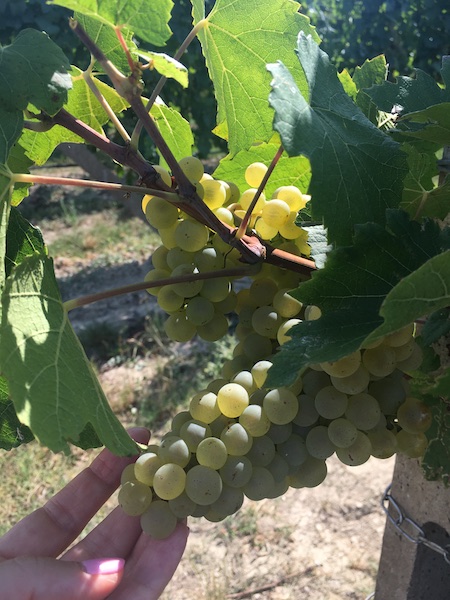 A really interesting fact is that white wines made from Trebbiano di Lugana can age for several years giving structured, complex and delicious gastronomic wines! For a complete guide about Lugana wines, you can visit the Consorzio Tutela Lugana DOC website.
With regards to red wines, wineries in the area produce fragrant, spiced and round wines under an IGP (Protected Geographical Indication) named Benaco Bresciano since Lugana DOC does not allow red grape varieties under its Designation of Origin.
Wineries to visit
2.Famiglia Olivini
Our wine tour started at this family-owned cantina producing wines since 1970. They own 26 hectares of vines: 24 of Trebbiano and 2 of Merlot. The winery produces Lugana wines (whites), reds, Sparkling and Sweet wines. Moreover, they make olive oil and grappa.
At Famiglia Olivini grapes are hand-harvested beginning of September. They produce 250,000 bottles per year and the biggest percentage is made from Lugana wines. Their Sparkling wines are made using the Traditional method and their flagship one matures up to 60 months!
We were welcomed by Simone, a great host who showed us the vineyard, the winery and conducted the wine tasting. In addition, we were pleasantly surprised by the quality of the wines we tried; definitely worth the visit! (see the next section for more details about the wines)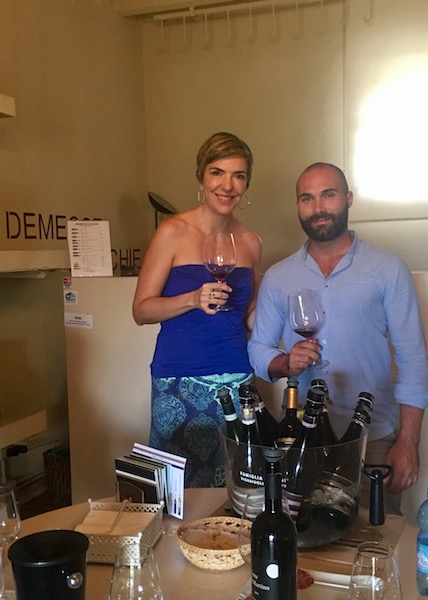 3.Azienda Vinicola La Rifra
Claudio and Luigino have been producing wine since 1970. The two brothers are focused on high-quality and a small production, taking advantage of indigenous grape varieties (Trebbiano di Lugana and Marzemino) as well as of their specific terroir and microclimate. Clay soils rich in minerals and temperatures moderated by Lake Garda are a wonderful setting for producing highly mineral wines with concentrated and original flavours. You won't be disappointed! Their wines are a real treat and a hidden gem in the Lake Garda region!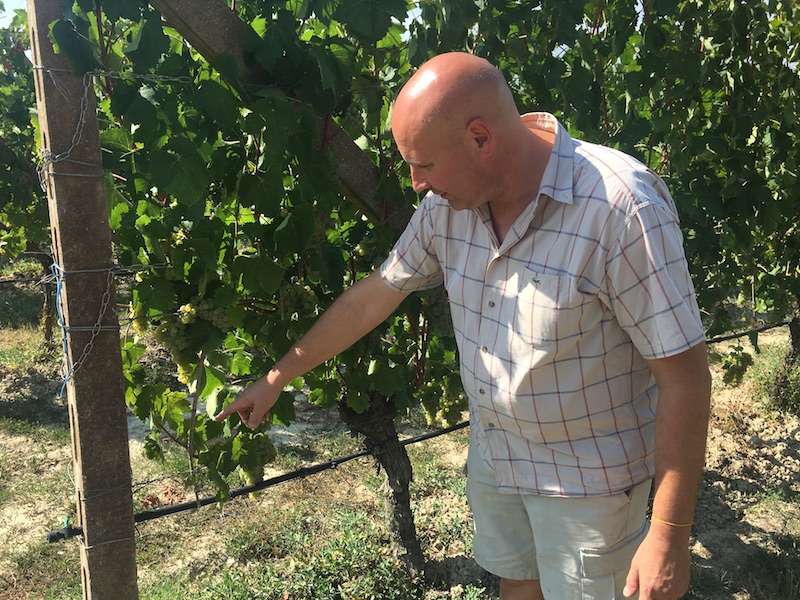 Wines you must try and their food pairing!
4.White wines
Famiglia Olivini Demesse Vecchie Lugana DOC, made from 40-year-old Trebbiano vines. Ageing on the lees for 12 months and in the bottle for about 6 months before release. Aromatic on the nose showing complexity and notes of vanilla, almonds and pineapple. In the mouth is ample displaying mineral hints and great structure with a lingering finish. Undoubtedly a gastronomic wine that could match wonderfully well fatty fish from the Lake, oysters and red Gambas.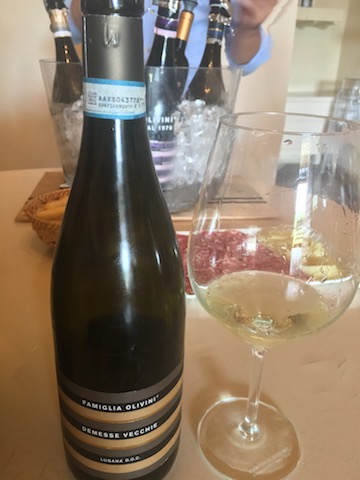 La Rifra Lugana DOC, 100% Trebbiano di Lugana. Despite being a young white wine, it displays a surprising complexity: apricot hints on the nose while highly mineral with notes of saltiness in the mouth –making a very pleasant contrast–. This wine is ideal for the aperitif and a good pairing for starters such as salads, antipasti, but also fresh fish and grilled calamari.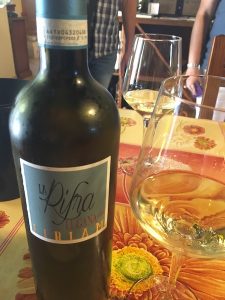 5.Sparkling wines
Famiglia Olivini Lugana DOC Pas Dosé, 100% Trebbiano. A spectacular Sparkling wine because of its delicacy and elegance, displaying a good nerve –high acidity– but also a creamy texture, fine bubbles and a persistent final taste. A fabulous finding; ageing at least 48 months for a complex and structured wine which could easily match all sorts of seafood and fine desserts such as French macarons and Tarte Tatin.
Famiglia Olivini Garda Rosé DOC Brut, a wonderful coupage of Groppello, Barbera, Sangiovese and Marzemino -4 Italian grape varieties- under the Controlled Designation of Origin Garda. Produced following the Traditional method with at least 24 months on the yeast. Notes of fragrant strawberries and vanilla on the nose with pleasant hints of raspberries in the mouth. Structured, complex with a remarkable body for the perfect choice of a Sparkling Rosé. Fabulous to pair sushi, Prawn and avocado cocktail, tuna tataki and Strawberries & cream.
6.Red wines
La Rifra Palpito 2015, Marzemino 100%, DOP Garda. Concentrated flavours of cherry marmalade and cinnamon on the nose while displaying more spices in the mouth such as white pepper and hints of ripe prunes. A wine to be remembered because of its vibrant character and flavour concentration; very juicy and balanced. Extraordinary to accompany Duck breast with plum sauce and Spaghetti all'Amatriciana.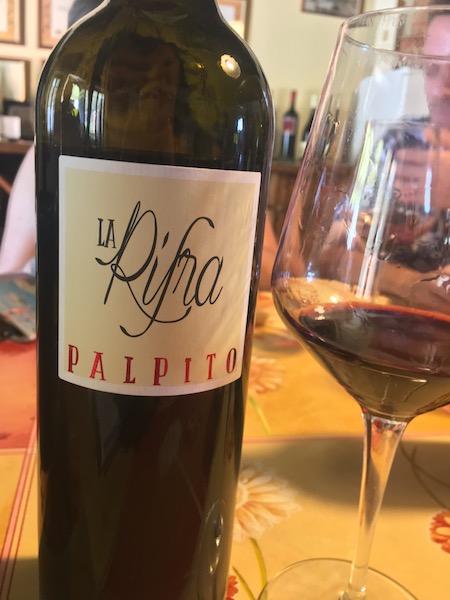 Notte a San Martino, Famiglia Olivini, Benaco Bresciano IGT, 100% Merlot. A sumptuous and complex wine; aged 24 months in French oak and 1 year in the bottle before release. 50% of the grapes used to make this wine undergo the "Appassimento" process, a winemaking technique by which grapes are dried in racks inside well-ventilated lodges or chambers. This is the same process used to make Amarone. This explains the concentration of flavours and the intensity of a wine made from 100% Merlot. One could expect a lighter wine but instead this cru is all about chocolate and balsamic notes displaying well-integrated and round tannins for a silky and delightful wine. Ideal to match porcini-based dishes, game meat and dark chocolate.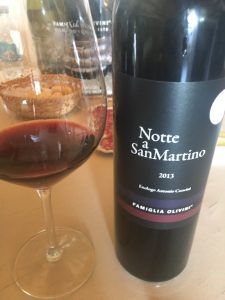 Il Nito, La Rifra, Benaco Bresciano IGT, coupage of Cabernet Sauvignon, Merlot and Marzemino. Part of the grapes undergo the "appassimento" for 2 months; it ages 2 years in French barrels and 6 months in the bottle. Elegant and soft with notes of ripe cassis, violets and vanilla on the nose. In the mouth is round and palatable with a lingering finish. Perfect to pair grilled red meat and matured cheese.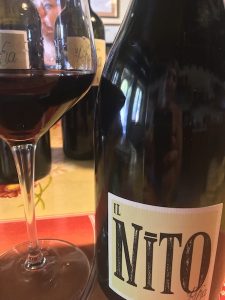 7.Sweet wines
Famiglia Olivini, Condolcezza, 100% Trebbiano di Lugana. A selection of the best grapes is put in racks to dry in rooms for several months in order to concentrate the sugars. This wine shows delicate sweet notes but also great acidity and good body. Notes of patisserie, dried apricots and ripe pineapple with hints of almonds. Ideal to be enjoyed on its own, with Blue cheese or Roquefort.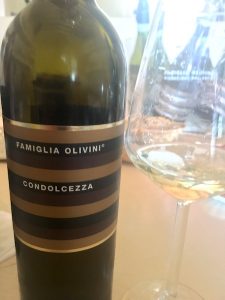 Places worth visiting during your wine tour!
8.Sirmione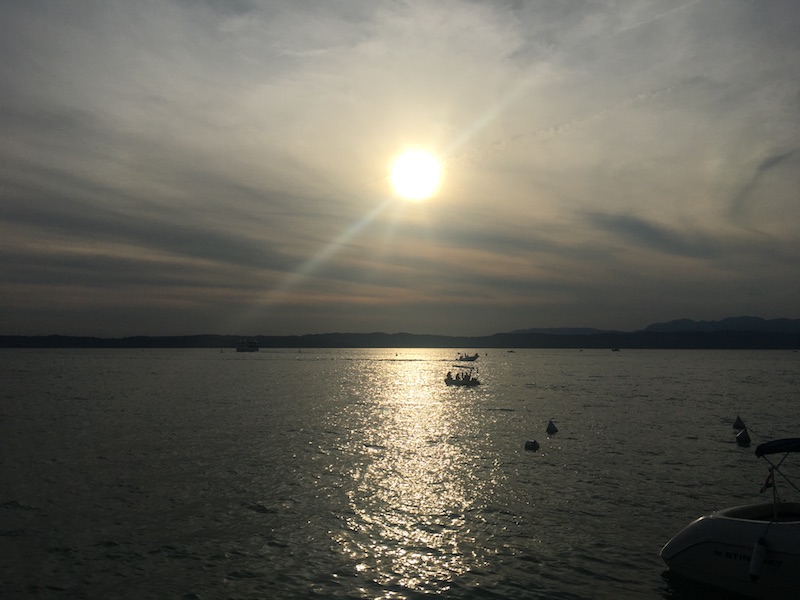 A picturesque and beautiful town located in the south of Lake Garda in a very narrow Peninsula. Stunning sunsets over the lake, an ancient Castle from the 12th Century that you can visit and multiple "gelaterie" offering the largest choice of ice creams! But above all the ruined Roman villa "The Grotte di Catullo", the most important Roman site in Northern Italy located at the northernmost end of Sirmione Peninsula. Ancient stone-paved streets giving different view perspectives over the lake and splendid landscapes make Sirmione a must-see destination when touring Lake Garda.
9.Borghetto sul Mincio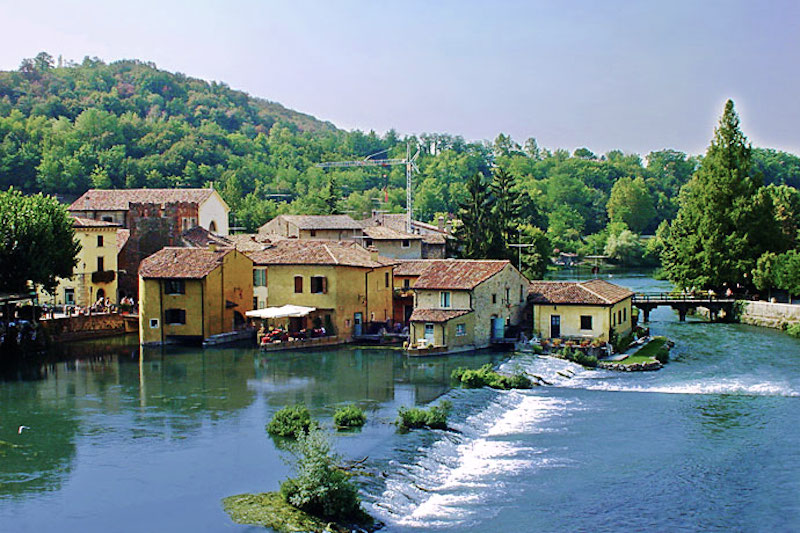 Perfect for a romantic getaway, you should include Borghetto in your wine tour! One of the most beautiful Italian towns, Borghetto seems unreal, belonging to the past and only 50 minutes away from Sirmione, South of Lake Garda. Lying on the Mincio river, this tiny village offers melancholic views over the ancient ruins of the Medieval bridge and the castle as well as ancient watermills and stone houses. Perfect for a walk to spend a lovely afternoon!
10.Verona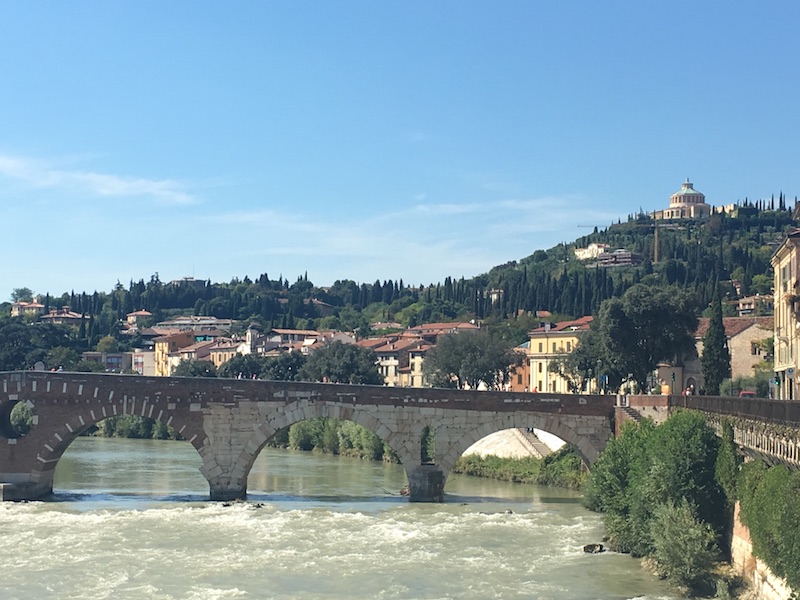 The city of love according to Shakespeare's chef d'oeuvre Romeo and Juliet, Verona is a marvellous Italian city offering stunning heritage sites, scenic bridges over the Adige river, lots of history and art. Only 45 minutes away from Lake Garde, Verona offers so much to see! Among the most relevant sites, we could mention the "Arena", an amphitheatre completed around 30 AD, the Porta Borsari -the façade of a 3rd century gate in the original Roman city walls-, the beautiful piazza delle Erbe and impressive churches such as the Basilica of San Zeno Maggiore, Sant'Anastasia and the Duomo. This is a splendid city that you should definitely visit during your wine tour in Lake Garda.
If you are planning a getaway and wish to add a wine tour to it, you can find some wonderful options here! and you can also contact us for a tailored wine tour!