Venturing on a harvest experience in Spain allows you to immerse yourself in the captivating world of winemaking. From vineyard tours to grape picking and wine tasting, this unique experience offers an authentic glimpse into the rich culture and heritage of Spanish winemaking.
In this article, we will explore how to plan a harvest experience in Spain, what it entails, why it is so special, and the diverse wine regions and their corresponding harvest seasons.
In addition to this, we will showcase why a harvest experience is a marvellous opportunity for the corporate world to foster a strong bond among professionals.
What is involved in a harvest experience and why is it special:
A harvest experience encompasses a range of activities that provide a hands-on understanding of the winemaking process. From walking through vineyards and learning about grape varieties to participating in the grape harvest itself, you become part of the winemaking tradition. You can witness the meticulous sorting and crushing of grapes, followed by the fermentation and aging process. The highlight of the experience is undoubtedly the opportunity to taste exquisite wines directly from the barrels, savoring the unique flavors and aromas that develop during this crucial stage. This immersive encounter with winemaking traditions and the connection with nature creates an unforgettable and deeply personal experience.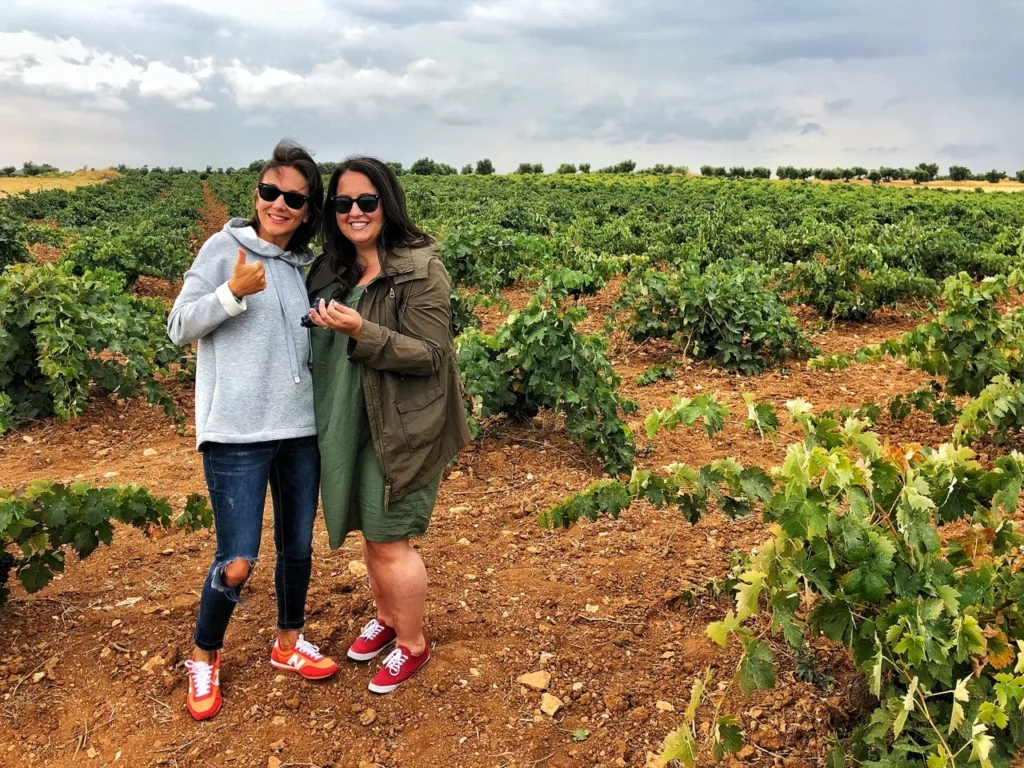 Why a harvest experience in Spain is perfect for you:
Spain's harvest experience offers an exceptional blend of cultural heritage, breathtaking landscapes, and world-class wines.
The country's diverse wine regions, such as Rioja, Ribera del Duero, Rias Baixas, La Mancha and Madrid, boast distinctive winemaking traditions and grape varieties that cater to every wine enthusiast's taste. Whether you prefer elegant reds, crisp whites, or cavas, Spain has it all. Moreover, Spanish hospitality is legendary. Winemakers are known for their warmth and enthusiasm in sharing their knowledge and passion for winemaking. The harvest experience in Spain not only allows you to expand your wine knowledge but also provides an immersive cultural journey. It will leave you with memories to cherish for a lifetime.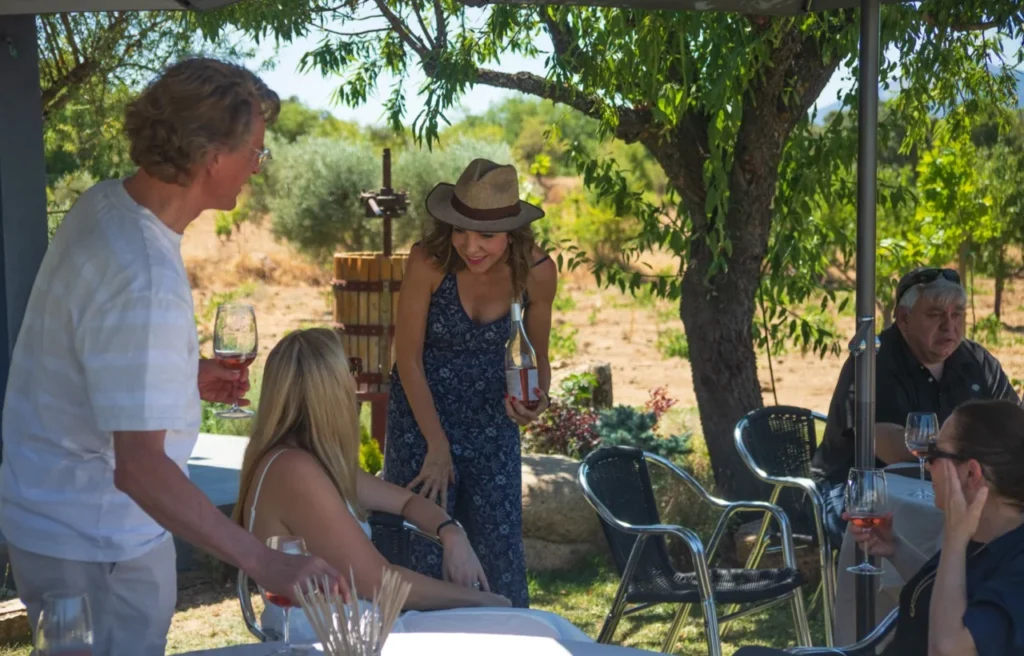 How to plan a harvest experience in Spain: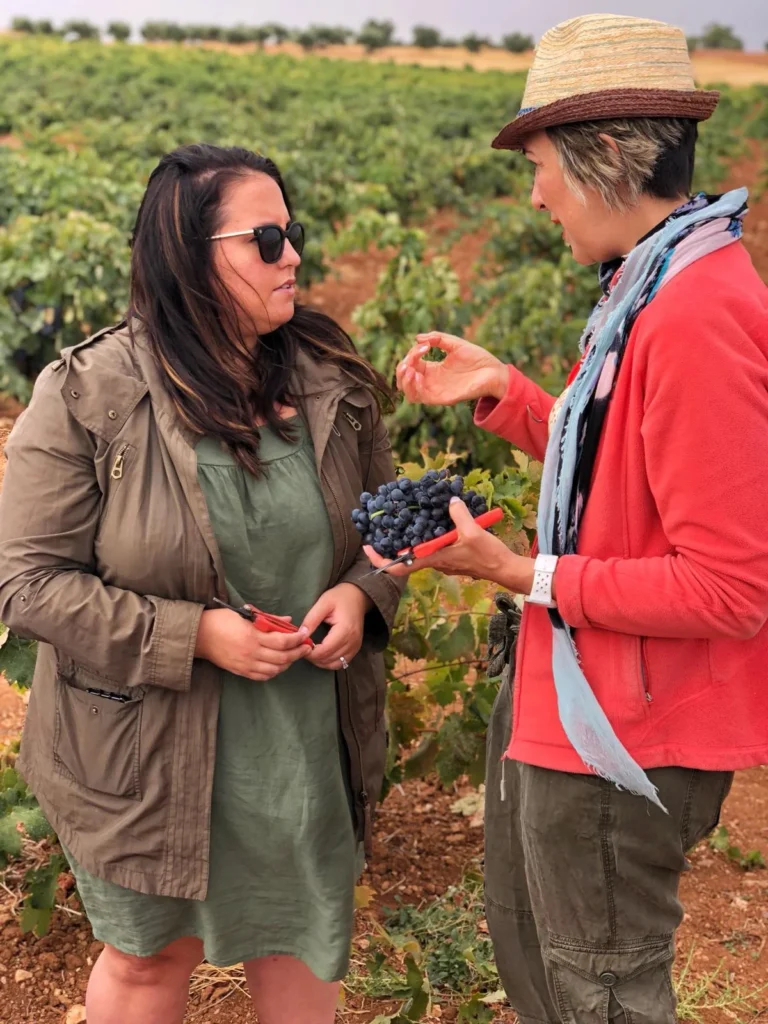 To plan a harvest experience in Spain, it is essential to research and select the region that suits your preferences. Identify renowned wine regions that offer harvest programs and make reservations in advance. These experiences tend to be highly sought after! Additionally, consider the duration of your stay, as harvest seasons can vary from region to region. Reach out to the wineries, the wine tourism board of Spanish wine regions (such as "Enoturismo Madrid") to gather information about available activities, such as grape picking, stomping, and winemaking workshops. Or contact a wine tour travel specialist who can perfectly plan your dream wine harvest experience.
Spanish wine regions and harvest seasons:
In Spain, the harvest season ("vendimia" in Spanish) varies depending on the region and grape varieties.
Here is a glimpse of the harvest seasons in some of the prominent Spanish wine regions:
Rioja: one of Spain's most renowned wine regions, typically begins its harvest season in September and extends through October. This region is famous for its red wines, primarily crafted from the Tempranillo grape.
Ribera del Duero: Harvest in Ribera del Duero, known for its bold and structured red wines, usually takes place in September. The region's high-altitude vineyards contribute to the distinctive character of its wines.
Madrid: although lesser known, the capital of Spain has its own appellation of origin where grape growers have been producing high-quality Grenache (Garnacha) and Tempranillo based wines. But also you can find outstanding white wines made using native grape varieties such as Albillo Real and Malvar. The harvest season in this wine area ranges from mid August to mid September. To experience it to the fullest you can either join our Private Wine Tour south of Madrid Tempranillo focused or the Winery Tour to Sierra de Gredos Garnacha focused.
Priorat: Situated in Catalonia, Priorat earns its reputation for producing powerful and concentrated red wines. The harvest in Priorat generally starts in late August and continues into early October. The region's steep slopes and unique soils require careful grape selection.
Rías Baixas: situated in Galicia, specializes in crisp and aromatic white wines, primarily made from the Albariño grape. The harvest season here typically occurs from September to October.
Penedès: is a region in Catalonia renowned for its sparkling Cavas. Its harvest season initiates in late August and concludes in early October. The grapes harvested in this period are used to create a variety of still and sparkling wines.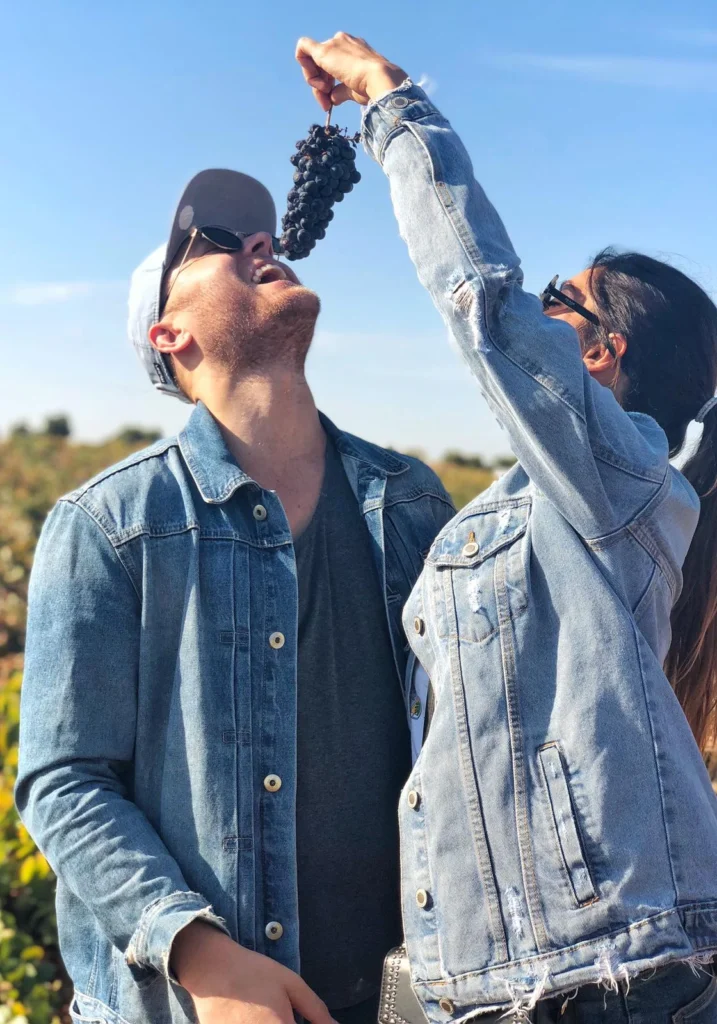 These are just a few examples of the diverse wine regions in Spain and their corresponding harvest seasons. It is important to note that due to climate change many wine regions in the world have been experiencing earlier harvest seasons. Thus, dates can vary from year to year. When planning a harvest experience, we recommend actively checking with wine tour travel specialists for the most up-to-date information on specific regions and harvest schedules.
The power of harvest experiences for team building: 
A harvest experience provides an ideal setting for team building and fostering a strong bond among professionals. Engaging in activities like grape picking, sorting, and winemaking requires a collective effort. Team members rely on each other's strengths and expertise, fostering trust and enhancing problem-solving skills.
If you are looking for a rewarding and unforgettable team building experience, we can plan it for you. Have a glance at some of them and check out what our corporate clients say about us!